A Step By Step Fragrance Guide To Sage's Gemstone Perfumery
With 21 scents in the perfumery, our fragrance guide is the perfect way to narrow down your selection and find your fragrance soulmate!
The allure and quality of a luxury perfume is built on the strength of its ingredients. For over 25 years, Sage's Gemstone Perfumes have been handcrafted by sourcing the highest quality components from around the world using raw natural materials when possible, as well as sustainable, clean synthetics. Her fragrances are highly complex and seamlessly blend with the wearer's body chemistry. The perfumes are vegan, cruelty-free, gluten and nut free, they do not contain parabens or phthalates, and are made in the U.S.A.
STEP 1: Think about who you are and what you like
Since smell is tied to memories, connecting scents to a fond memory that evokes happiness in you will help you find the perfect scent.
STEP 2: Learn our scent categories and see the differences in each
I understand the challenge in finding the right scent and want you to be happy with your choice. Once you have picked out the perfect scent, the trial process is the most important. Since the top note (first scent you smell) fades during wear, it's the middle note (heart note) that comes when the top note fades and is the main body of the perfume. The last part which is after an hour of wear is the base note. The base and middle notes together are the main theme of a perfume. The base notes bring depth and solidity to a perfume. Try a sample vial, and see how the perfume works with your personal chemistry!
To connect with Sage, please click the chat button, email here, or call (323) 931-0595
Shop All Scent Categories

STEP 3: Choose your product - What's the difference between Sage's Signature Perfume Oil Concentrates, Eau de Toilettes, & Perfume Oil Extracts?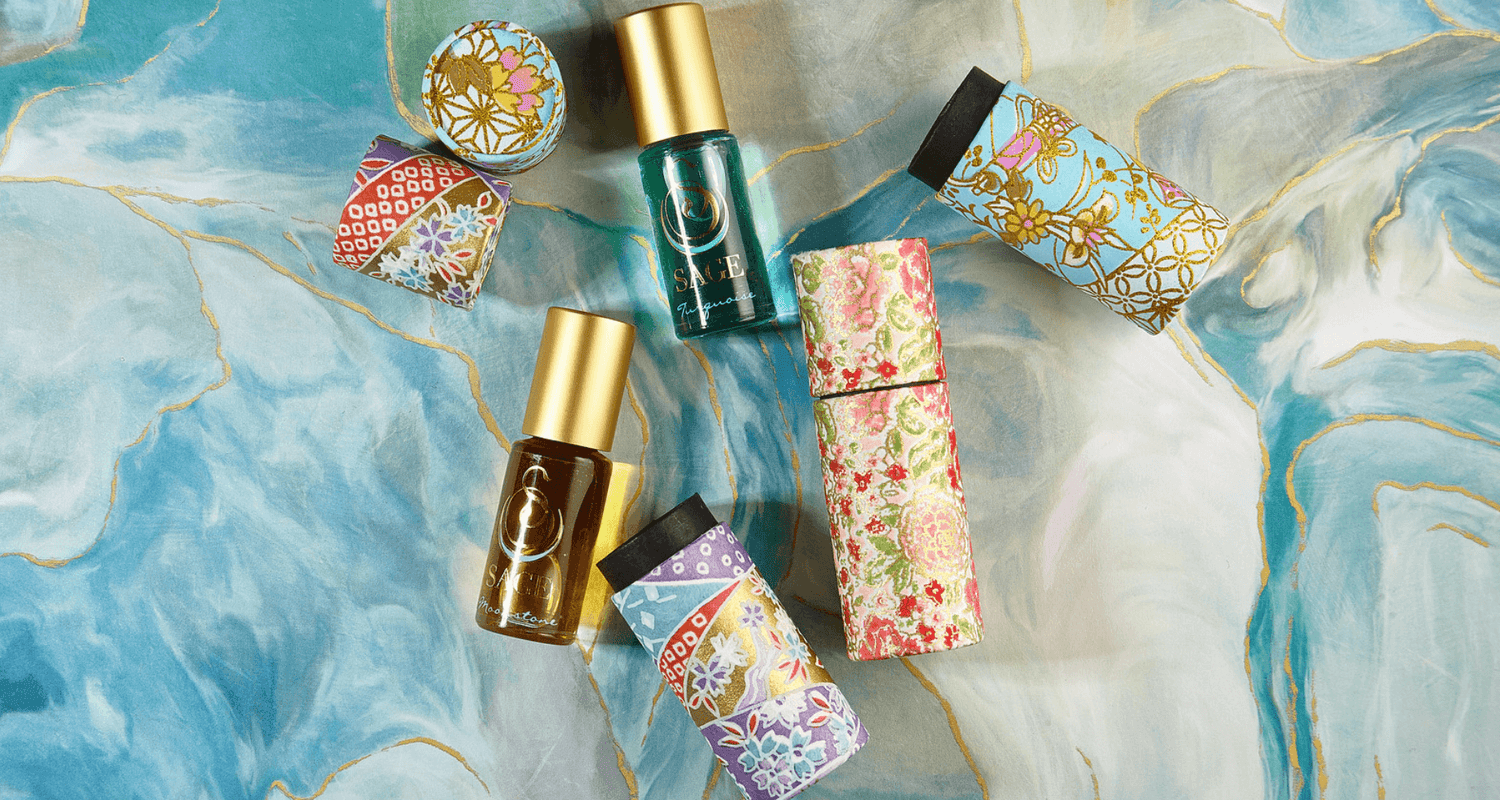 SIGNATURE PERFUME OIL CONCENTRATES
Sage's Signature Roll-On Perfume Oil Concentrates are loved by jet setting perfumistas worldwide, and cherished for their longevity and mobility with a staying power of up to 8 hours.
shop all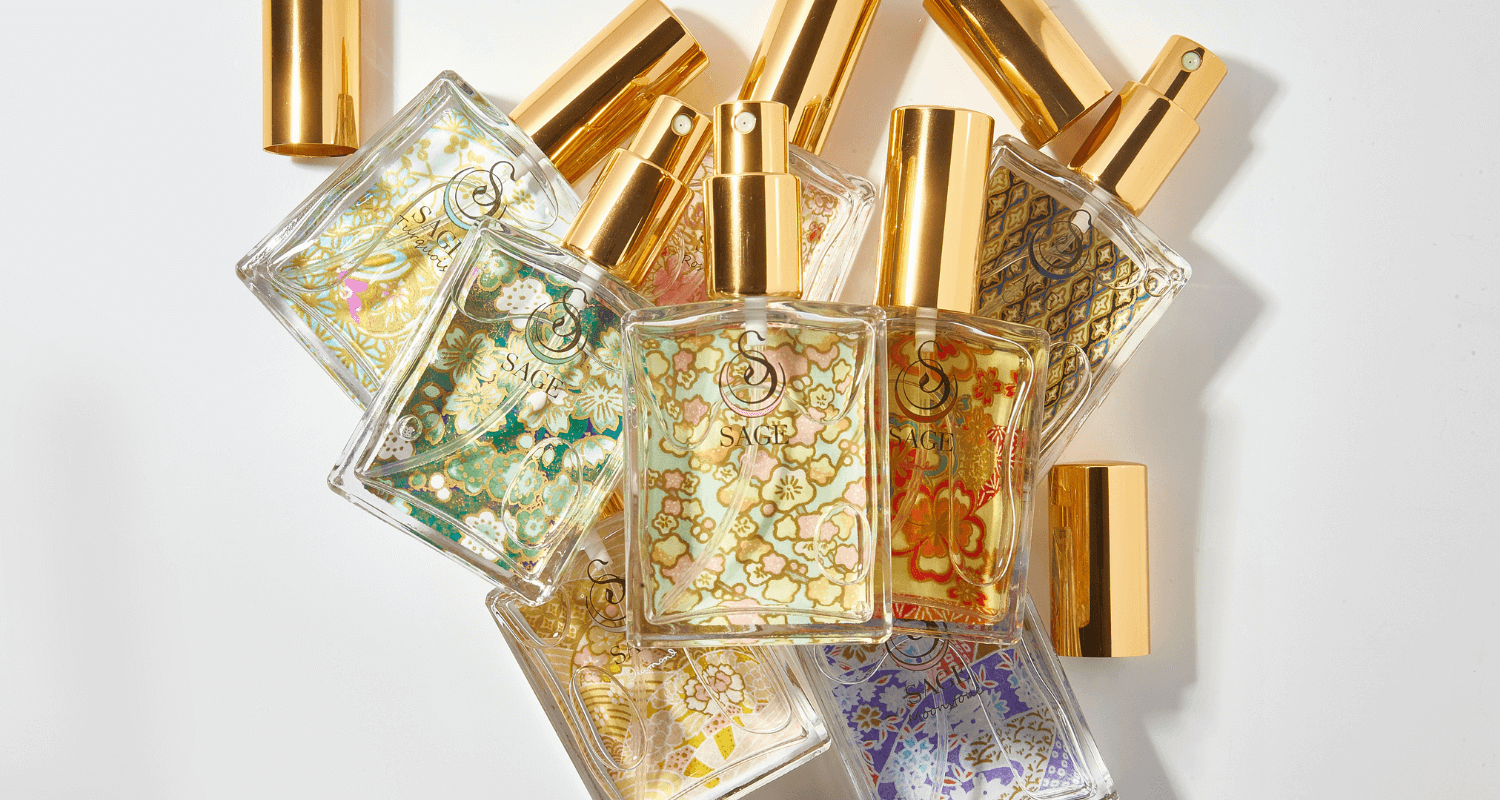 Sage's Organic Eau de Toilettes are made with love using her signature perfume oil blends, organic cane alcohol and distilled water with a staying power of up to 4 hours.
Shop all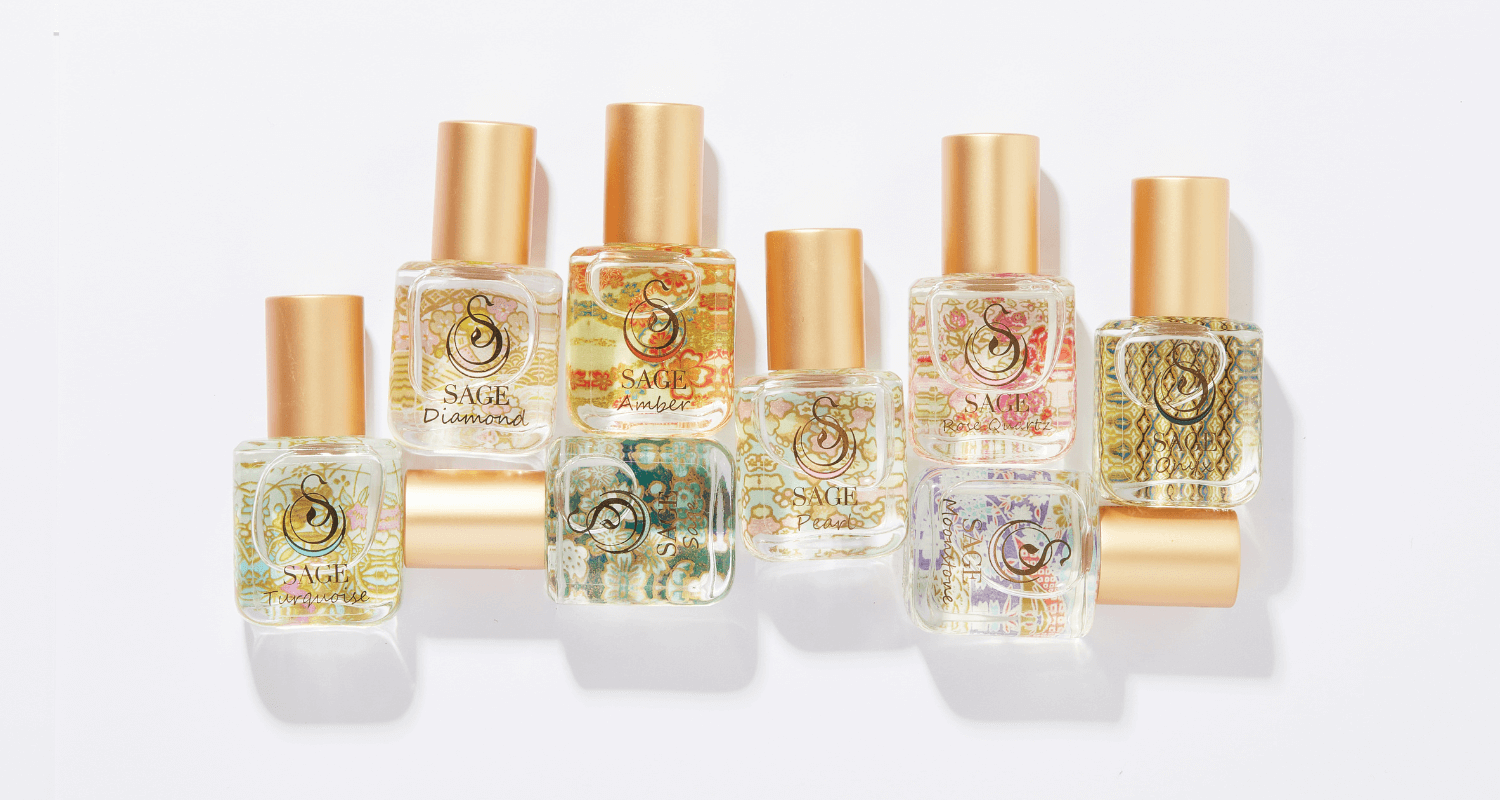 Sage's Organic Perfume Oil Extracts are made using her signature perfume oil blends and organic fractionated coconut oil. They were created to offer a subtle version of her signature scents with a staying power of up to 4 hours.
Shop all
Whether you decide to spritz, roll, or layer both, either way, you will be smelling fabulous!
Get inspired with Sage's Scent Style Guide
Shop Minimalist Fragrances
Shop Flower Child Fragrances
Shop Nature Lover Fragrances
Shop The Gents Fragrances